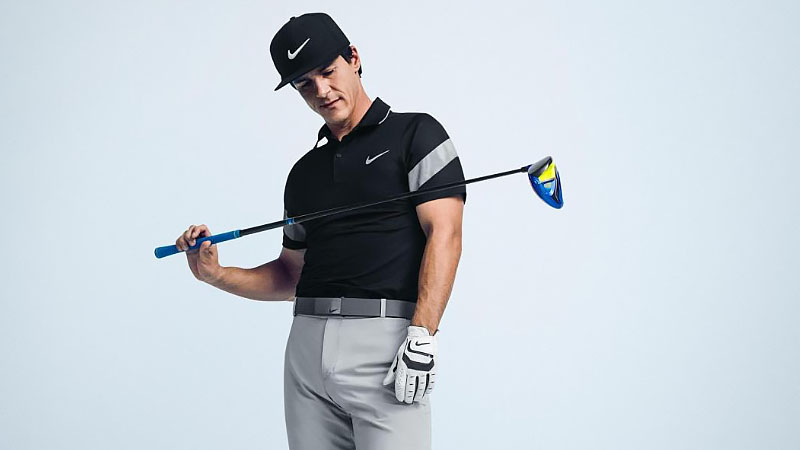 Golf is not only an elegant sport, but also a sport that attaches great importance to tradition and etiquette. For golf, it has its own dress code, which is also part of golf culture. With the continuous progress of society and the opening of people's consciousness, golf clothing is also keeping pace with the times. Trend and high energy have become the fashion of golf clothing in the new era.
There are thousands of golf clothing manufacturers and suppliers. Are you looking for reliable Golf clothing manufacturers to do business in the world? Then this article might be helpful for your business. We have listed for you the best 5 golf clothing manufacturers and suppliers. They can help you achieve business success!
List of 5 Best Golf clothing Manufacturers in 2023
Jingqi apparel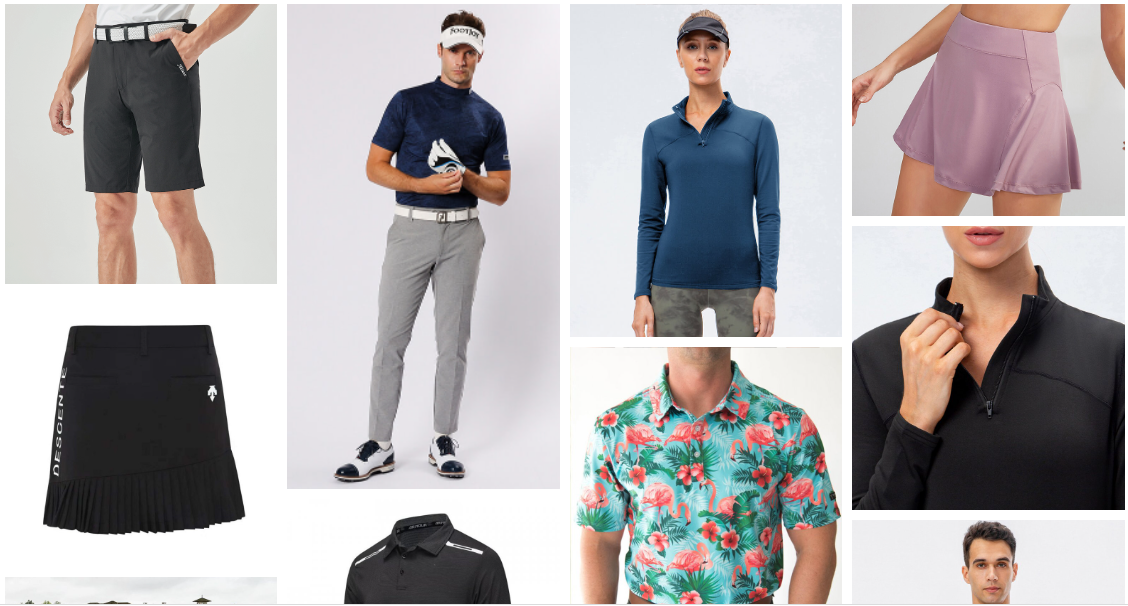 15+ Years golf clothes Manufacturer
Your golf sourcing, developing and manufacturing one-stop service factory
We are a professional golf clothes manufacturer in China, established in 2003, mainly producing golf wear, yoga wear, sports wear and fitness wear for the international market. Therefore, we know every detail of the manufacturing sequence of golf apparel very well.
Why choose Jingqi apparel as your golf clothing manufacturers
1. We are located in Humen of Guangdong, a town of producing all kinds of clothing. Our factory is close to fabric and accessory markets, which will be more efficient and convenient on our job. Moreover, Humen is next to Guangzhou, it takes 13 mintues to Guangzhou, 17 mintues to Shenzhen, and 40 mintues to HongKong.
2. We have quite stable fabric and accessories supplier, whom had more than 10 years cooperation with us. Also we have expert who has 20 years garment experience, we believe we can make complicated and difficult pattern and samples for you.
3. All our labours have worked in garment industry for more than 5 years, it's no doubt their skills make more qualifying products.
Click here to contact the best golf clothing manufacturer in China
Athletik Clothing Inc
With production bases in Asia, Athletik Clothing Co, Ltd. is a specialized Vertically Integrated OEM manufacturer and supplier of flatlock stitch and activeseam underwear, sportswear and outdoor clothing.
Registered Address:Suite 618, Huafang International Plaza, No.178, Chengbei Road
Zhangjiagang, Jiangsu
Zhejiang Wanshun Clothing Co., Ltd
Zhejiang Wanshun Clothing Co., Ltd., founded in 1999, is a clothing enterprise integrating RD and brand operation. Since the establishment and launch of the registered brand Qirui Deze at the end of 2015, the brand influence and popularity have been continuously improved; Now it has a modern standard workshop of more than 20000 square meters, more than 500 professional sewing technicians, and an annual production capacity of more than 8 million fashionable children's clothes.
Request A Quote with the best the best golf clothing manufacturer in China
Arlis. Man
Arlis.Man can provide you with better quality with competitive price clothing. They have a complete production line and rich experience in the clothing manufacturing process which help them to output at a low cost.
With 23 years of development, they build up a good cooperation and win-win relationship with lots of fabric suppliers which help them get a better price for the materials.
They have full professional knowledge of clothing so that they can offer you the most useful suggestions for all your clothing designs. Save time and maximize sales benefits.
They supply all kinds of men's clothing for you. The Main OEM product of Arlisman is Polo shirt, the fabric used is combed finishing, with no extra threads, and the finished product is generally 40 double yarn structure (according to the customer's needs).
Dongguan Dino Sports Wear Co., Ltd
Dongguan Din o Sports Wear Co. Ltd is a Professional and Reliable clothing manufacturer in China. It is Engaged in the Research, Development, Production, Sale and Service of Outdoor Sportswear, Specialized in golf polo shirts, golf shorts, surf shorts. The Company was Established in 2008, for about 15 years of Development. In the Factory, It has Advanced Equipment, Heat Transfer Machine, Automatic Fabric Cutting Machine, And All Kinds of Sewing Machines. We offer the best imported Italian Ink, which is colorful and without any harm to our body !
Click here to contact the best golf clothing manufacturer in China
Conclusion.
To find an experienced golf clothing factory is a very necessary business process. Jingqi clothing has the whole process of purchasing, which can be done safely for you. We provide one-stop solutions for all enterprises, not only to provide custom clothing manufacturing, but also to provide customers with a variety of printing, embroidery and accessories options. If you are looking for a golf clothing manufacturer, please contact us
List of 5 Best Golf clothing Manufacturers in 2023