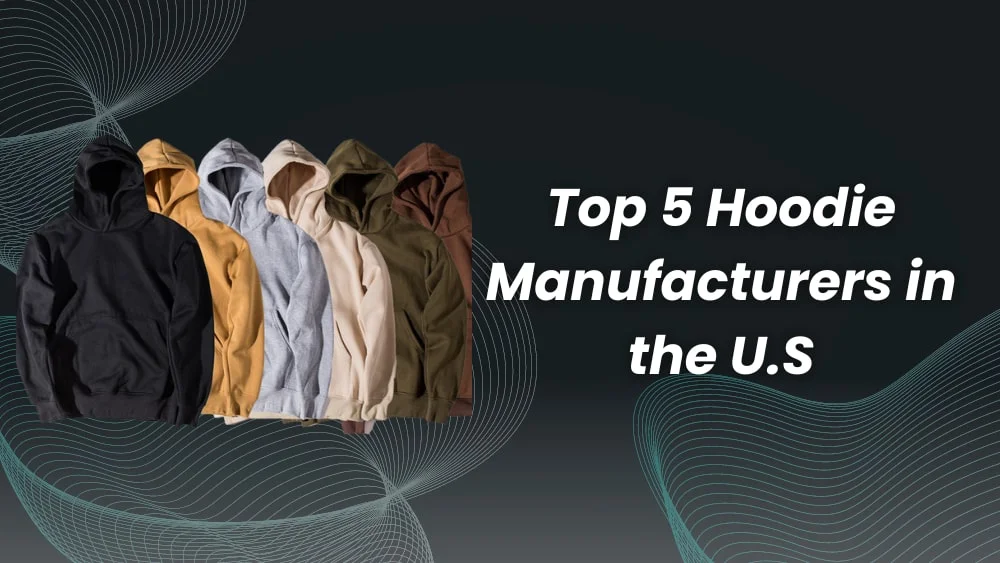 The hoodie is definitely still a casual piece of clothing these days. It's not formal, and unlike a sportswear, it's even harder to layer over a blazer. But there were degrees: At one end was a loose, oversized faded print hoodie, perfect for sleeping on the couch or heading to the bar on Sunday. At the other end was a black, trim-fit plain hoodie, sleek and respectable.
Hoodie Manufacturers / Why Purchase From The USA?
The United States is the largest clothing market and the largest hoodie market in the world.
If you want to sell your hoodie products in the US market, you need to find a professional and reliable hoodie manufacturers to customize the products for you
.
To make it easier for you to find a reliable Hoodie Manufacturers in USA, we have listed the top five most popular Hoodie Manufacturers and Suppliers in USA.
List Of Hoodie Manufacturers USA
jingqi apparel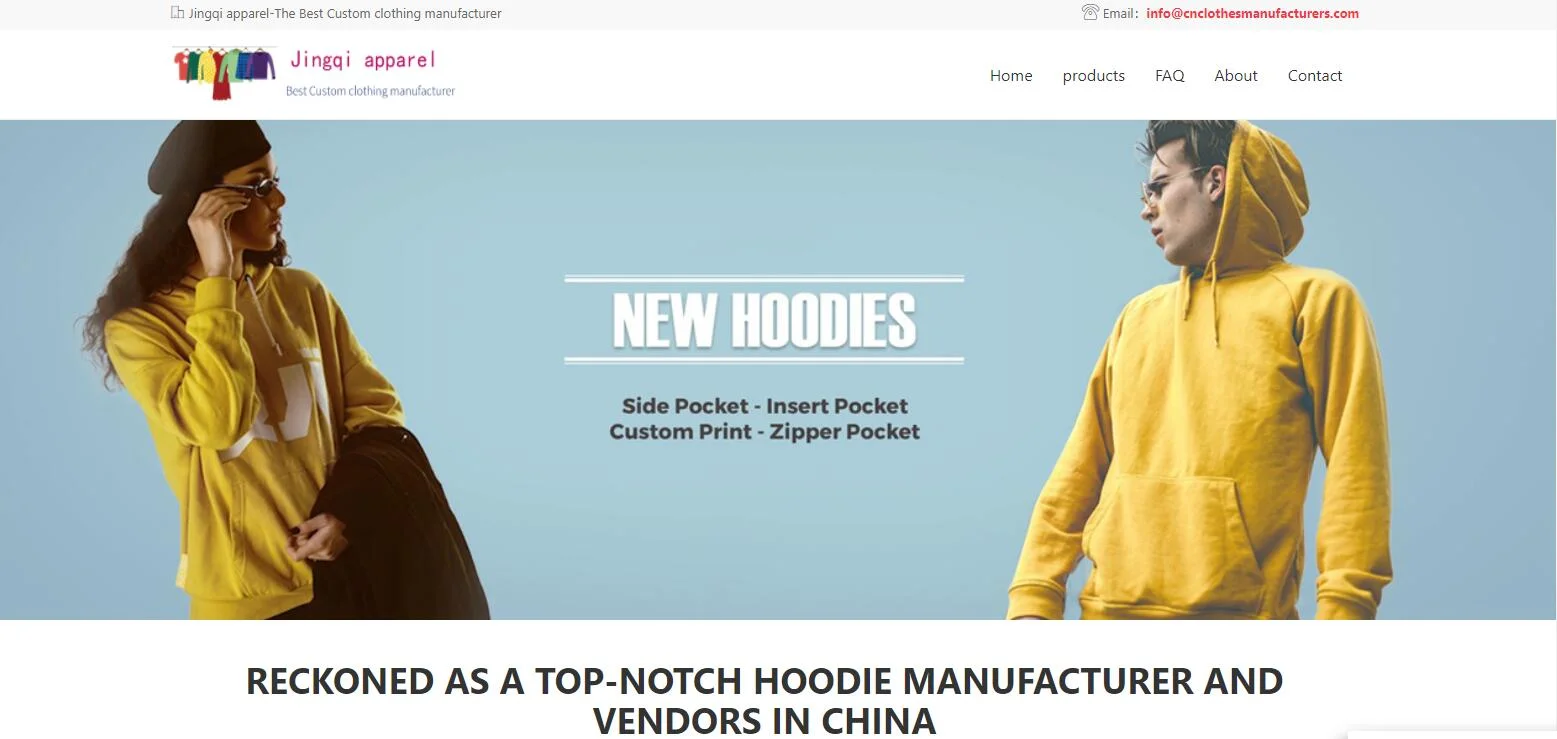 Jingqi Apparel is one of the premier clothing manufacturers in China that is famous for its high-quality products, such as sweaters, pants, t-shirts, knit scarves, knit hats,s and a host of apparel. It's over 23 years of existence since its establishment in 1997 has created a niche in the manufacturing sector.
The factory is perched on a 5000 square meter floor area to cater a one-stop solution for the production of fashion apparel.  Retailers and startups enjoy the services of Jingqi as it uses 100 percent customized solutions in clothing design, pattern, and sampling to make it perfect and personalized with a 48-hour quick turnaround.
Hongyu Apparel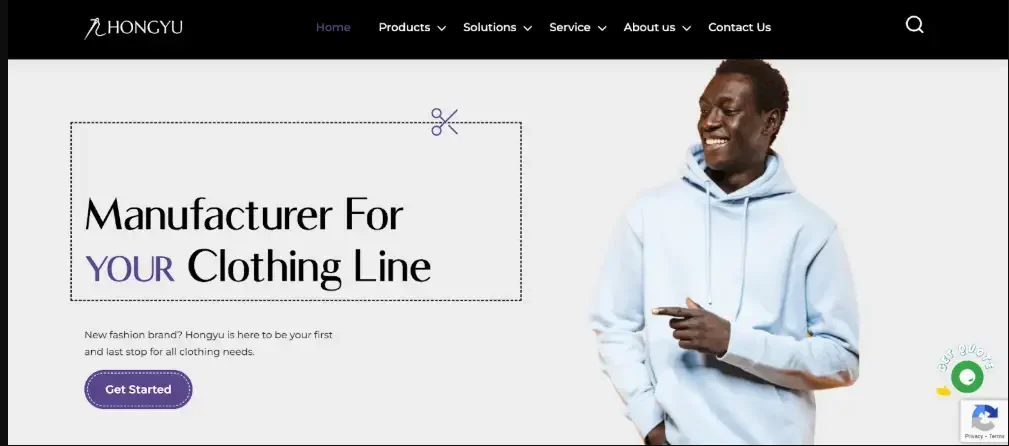 Hongyu Apparel specializes in custom-made clothing. They offer READY designs for wholesalers and private-label clothing. Also, develop clothing for fashion brands. The company makes t-shirts, custom hoodies, pajamas, swimwear, hats, caps, streetwear, and dresses. You also get printed hoodies and unisex hoodies here.
For sample development, they take 3-5 days. The sample fee for each piece is $50. This amount is REFUNDABLE if you order more than 100 pieces. They are the one-stop shop for any of your private-label clothing lines.
Pros:
The professional team will assist you in creating a customized design. Create your own clothing line that is fresh AND unique.
Sample development takes only 3-5 days. No need to wait a long time.
They offer low MOQ. The special quality control team takes care of everything. It reduces inventory risks.
Apliiq
Apliiq is a California-based apparel and fashion company that began in 2009. It offers retail-ready fashion apparel products. Since then, it has grown into a thriving business that employs 50 workers. Apliiq offers retailers and merchants to open their clothing line through private label, branding, and dropshipping. Apliiq workshop has advanced equipment for screen printing, embroidery, applique, direct to garment, print on demand, embellishment, and promotional products. It is a perfect partner to design and produce custom streetwear by signing up for free. Customers will get bulk discounts on their orders without minimum requirement and delivered them in two weeks.
Zega Apparel
Zega Apparel is a sweatshop-free custom clothing manufacturer in Sheridan, Wyoming. It offers seamless customization and private label service to customers from all over the world. Its state-of-the-art factory in Karachi, Pakistan is equipped with machines for fabric selection, fabric processing, cutting & sewing, dyeing, printing, sublimation, and embroidery. They customize shirts, sweatshirts, and shorts for every kind of design, pattern, and fabric. Zega Apparel has more than 1,000 customers and accepts orders with a minimum of 50 per design and color. It also provides a printing facility for blank shirts for their customers in the United States for work and promotional campaigns.
Seam Apparel Inc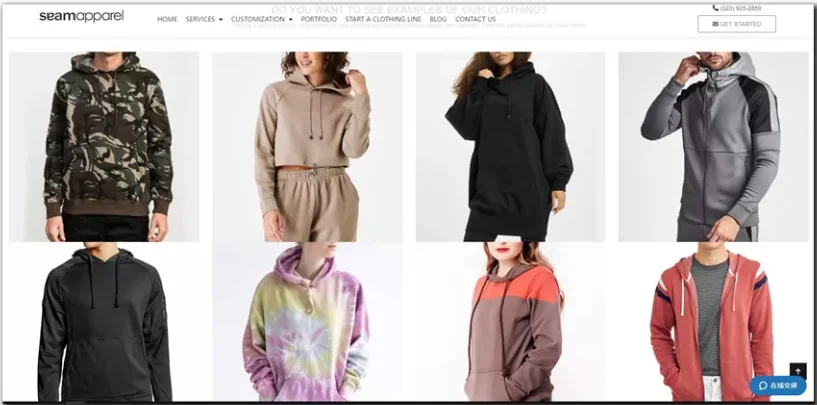 Seam Apparel is an emerging private label apparel manufacturing company in the United States that has been serving small to large fashion brands around the world. Located in Los Angeles, USA, with 10 years of clothing experience, they have a dedicated clothing manufacturer, mainly for startups and big brands.
Main Products:Tops, T-Shirts, Jackets, Jeans, Uppers, Activewear, Hoodies,
Conclusion:
With the above information, you can find the right bespoke hoodie manufacturer. No matter what type of hoodie you need, be sure to contact these manufacturers in person. You will get a big discount, and you can even customize the product according to your brand requirements.
Of course, we can also provide you with professional design services.If you are interested in our service, please contact us. We will give you a reasonable price!
Best 5 Custom Hoodie Makers & Manufacturers in USA