Fast & high quality clothing manufacturers in China
One-Stop Fashion Development & Custom Clothing Manufacturer
Jingqi started with the goal of making Custom & quality clothing manufacturing is easy & accessible.
WE ARE FACTORY -Clothing Manufacturer For Your Brand,And Custom Service Bring Your Idea To Life
Jingqi Apparel is a pioneer custom apparel manufacturer providing a one-stop solution to all the small and large-scale clothing brands for their customization needs. Jingqi understands that searching for quality clothing manufacturers can be tricky, so we bring you the solution for all the needs under one umbrella. We are home to diverse customization solutions along with the best pricing that you can get in the market.
We, as a high-quality clothing manufacturer, engage our trained team to make sure that all the customer's needs and queries are addressed on a priority basis.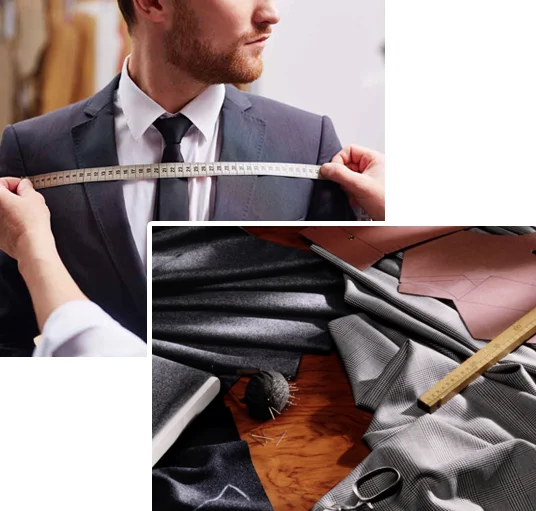 You can get competitive clothing prices directly from the factory. Buy directly from the clothing manufacturer.
We can custom the clothing, logo, size, color, printing, label, tag,  and shape. any details is can be custimized
Jingqi has always aimed to offer easy options for customers with our minimum MOQ tariffs. 
Product solution, sample first, then payment, production, shipment and after sales, the whole PDCA system.
Our team contains experts in quality control to guarantee the state of high quality of clothes in your production.
24/7 online support and prompt responses, to help you with all your problems.​​
Top Pick amongst China Clothing Manufacturers
If you are in search of the best clothing manufacturers in China, then look no further. Jingqi Apparel offers you a hands-on team that is highly involved in our day-to-day proceedings. You are always in the know and regularly updated regarding the status of your orders. Apart from following best practices, we consistently aspire to achieve greater success. Our Custom Hoodie are a great example.
Regarded amidst highly valued American clothing manufacturers, we provide you with in-house expertise supported by our complete and operational infrastructure. We do it all for you by ourselves. This includes but is not limited to: developing concepts, creating tech packs, organizing cut sheets, and delivering astonishing samples. Once we garnish your approval, your sanctioned articles are moved to bulk production accompanied by stringent quality control measures.
Frequently Asked Questions
Are you a factory or trading company?
We are a professional manufacturing factory of t-shirts, hoodies, yoga clothing, women's clothing, swimwear, Children's Wear and men's clothing for 15 years.  we are able to supply you with finest OEM / ODM service.
What's your sample policy?
We provide the service of smaller minimums orders of 50 pieces per design to apparel companies and brands all over the world. So they can start their company with their unique designs and market them to get more orders. This small quantity also avoids sampling hassles for brands that want to order more, but first need to check the market for their designs.
Send me your catalogue so that I can see your items.
Sorry, we don't have a catalogue,Because we are not a fashion wholesaler and we do not carry any seasonal collections or stock. We're a "made-to-order" clothing manufacturer and produce as per given design and quantity instruction received from our clients. We make fresh pieces and all we send to clients.
What type of garments do you manufacture?
sportwear, wovens and Intimates. This includes  Fitness Clothing,T-shirts, hoodies, dresses,etc. We don't currently manufacture socks, hats, shoes or accessories.
SUSTAINABILITY YOU CAN TRUST
A Sustainable & Ethical Clothing Factory




Please Feel Free to Call Us
If your have any Questions About Manufacture Of Clothing, Please Contact Us