If you are looking for fitness clothing manufacturers in China, then you should consider some factors before choosing a suitable one. A good choice for you is to choose a supplier that offers a wide range of styles and fabrics to meet your needs. There are many Chinese sportswear manufacturers that offer high quality products at competitive prices. Moreover, they provide fast turnaround time and good customer service. You can also use a filtering system on Alibaba to find the best supplier.
To help you find the right suppliers for your fitness apparel line, here are some Chinese fitness clothing manufacturers you might want to check out.
The Benefits of Choosing China to Buy fitness clothing
China is the world's largest producer and exporter of fitness clothing. Every year, tens of thousands of distributors and retailers choose to buy fitness clothing from China. The main advantages of Chinese clothing are low cost, complete categories, diversified materials, high output, and fast delivery. For these reasons, Chinese clothing manufacturers are warmly welcomed.
Top 10 Chinese fitness clothing Manufacturer Brands
The following is a list of China's top ten fitness clothing manufacturers
Jingqi Apparel
Address: Dongguan City, Guangdong, PRC
website:https://www.jingqiapparel.com/
Jingqi Apparel is one of the premier fitness clothing manufacturers in China that is famous for its high-quality products, such as sport clothing, pants, t-shirts,hoodies, swimwear and a host of apparel. It's over 23 years of existence since its establishment in 1997 has created a niche in the manufacturing sector.
The factory is perched on a 5000 square meter floor area to cater to a one-stop solution for the production of fashion apparel. Retailers and startups enjoy the services of Jingqi as it uses 100 percent customized solutions in clothing design, pattern, and sampling to make it perfect and personalized with a 48-hour quick turnaround.
Main Products: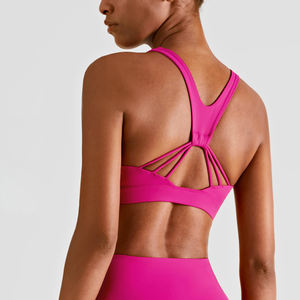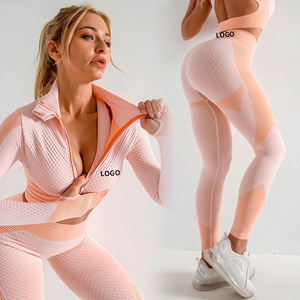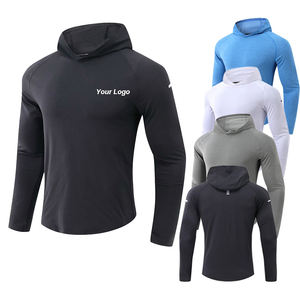 Services & Strength
1. OEM/ ODM customization: Customized processes are fast and efficient.
2. Art design service: We can offer professional product photographs,for you.
3. Fast delivery: Customized products 10-20 days delivery.
4. New product updates:Guaranteed to be new style every month.
5. Customer service: 24-7 hours quickly corresponding.
Click here to contact the best fitness clothing manufacturers in China
Berunwear
Berunwear is a professional manufacturer of sportswear, including custom sportswear, ODM&ODM, and private label. They also offer competitive prices, fast turnaround time, and 100% satisfied customer service. Their products are of high quality, and they have a wide variety of styles and fabrics.
Berunwear's products are made with the latest technology and machinery. The factory's staff has extensive experience and is very professional. It has a variety of production lines, which helps them deliver your customized sportswear promptly. Whether you are a wholesaler or a retailer, you can depend on them for your business.
AWP
AWP is another sportswear manufacturer, which has an excellent reputation for manufacturing fashionable and comfortable sportswear for women and men. Its collection includes t-shirts, sports bras, shorts, and leggings. It has a team of experienced designers who work closely with customers to make their designs come to life. This company's mission is to inspire more people to get active and stay fit.
Alanic was founded by three children of the family's chairman. They created a family business that has grown into a leading brand in the fitness apparel industry. Their products are well-known in Western countries. In addition to fitness clothing, Alanic also designs women's and men's clothing and other products. The manufacturer markets through licensing agreements and other arrangements.
Uga Fashion
Another Chinese sportswear manufacturer is Dongguan Uga Fashion, which has been in the business for over a decade. Its goal is to help clients expand their businesses overseas. The factory has hundreds of skilled workers and advanced workshops. The factory provides sportswear products to a number of oversea markets, including Europe, Canada, and Australia. Moreover, they also provide private label services.
BD Seamless Clothing Co., Ltd
The company has 20 years of experience in the industry and has a design and shipping department. Besides, the company has a wide variety of collections, such as women's, men's, and kids' clothing. Among these, the seamless technology of sportswear is a particularly attractive feature. This method is not as labor-intensive and less wasteful as other methods. Besides, the company has an excellent selection of fabrics, including silk, lycra, and cotton.
Other fitness clothing manufacturers in China include Mladen Group Co., LTD. and ASTSW. These companies offer full service, including design, R&D, and production. Compared to other Chinese sportswear manufacturers, these companies offer a wide variety of materials, and they have a fast turnaround time. All of them can ship your order by air freight or sea freight. ASTSW has a team of sales professionals who speak fluent English.
conclusion
Nowadays, it is not easy to find a good fitness clothing manufacturers. This list of Chinese fitness clothing manufacturers hopes to be helpful to you.
If you need to purchase a batch of high-quality fitness clothing , you can also contact us. We will provide reasonable price and fashionable fitness clothing.
List of 10 Fitness Clothing Manufacturers In China