What is a tech package?
Technical packages are comprehensive packages of design details that are provided to pattern makers after you have completed the garment design process. This set of documents allows a fashion designer to quality control his or her ideas as they are developed into patterns that can be produced by textile manufacturers.
As a start-up clothing brand company, when first contacting the clothing manufacturing industry, clothing manufacturers generally require a set of technology packages.
Why do I need a tech pack?
The Tech Pack is one of the most important tools when it comes to bringing your clothing idea to production. It's important to have a detailed technical package on hand when you're having a conversation with an apparel manufacturer, and don't be afraid to provide more detail than it seems necessary. The more details, the more detailed the garment manufacturer can understand your design philosophy. After all, you don't want to be financially responsible for any mistakes.
How to Make a Pro Tech Pack
The care you take in creating this product development tool is directly related to the overall success of your apparel. If you provide your pattern maker with the least amount of information and other necessary components, your efforts will have the least positive results.
To make your technical package easier to understand, consider adding useful features like a cover page with information like your company name and a non-technical image of the intended final product. It provides a step-by-step breakdown of project details and includes graded specifications to make it as easy as possible to make various pattern sizes based on the information you provide.
Ideally, your tech package should read something like an instruction manual. Of course, your pattern maker will insert his or her own expertise, otherwise there is no point in hiring a professional to do the job. However, the amount of guesswork involved in the process should be minimized to ensure that the garment you envision will survive the patterning process and eventually see the light of day.
What does a good tech package consist of?
Technical Drawings, CAD, Construction Instructions, Dimensions and Fit Logs: Annotated floor plan drawings showing front and back views and close-ups of any design details such as packaging, folds, etc., seams, reinforcement seams, stitching details and a table product Dimensions and the size and location of each component.
Quantity and Size: A table indicating the quantity and size splits you are looking for.
Materials: Information on each of the key raw materials that make up the product, including name, color, composition, weight, finish, and named supplier (if any).
Components: Information on each of the components that make up the product – embroidery, prints, labels, buttons, labels, thread, trim, fasteners, and trim.
Sample and Fit Feedback
Order details: desired delivery date, mass production delivery address and details of how you would like to pack and package the product.
Take hoodies as an example, when you are looking for a hoodie manufacturer, your tech pack should include images/fabrics/sizes of parts/and whether you need custom private labels/packaging specifications.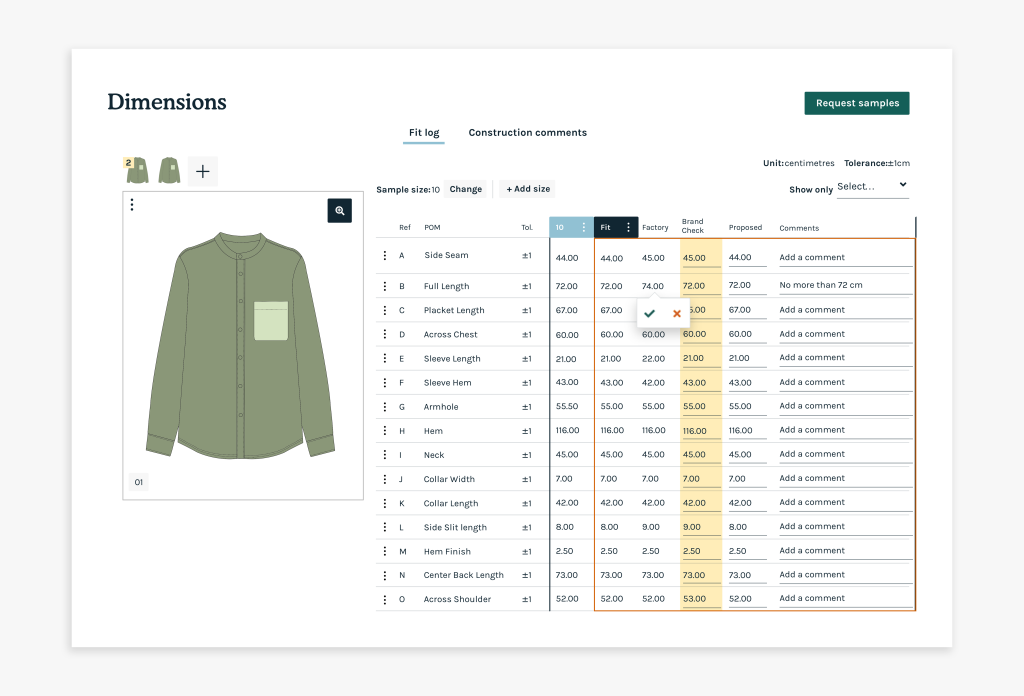 conclusion
A product without a tech package seems impossible. Therefore, it is important that we create a detailed technical package with fewer errors in the room. Of course, creating a tech package is a pretty tough job that requires a lot of time and patience.
How to create a tech package for apparel production