Your clothing business is growing, so you need to expand your clothing inventory. Although your company has a wide variety of custom apparel to choose from, it's always better to get professional help when choosing a quality manufacturer for long-term benefits. The good news is that this doesn't have to be a complicated process. , we've selected the five best cut and sew manufacturers.
Read on for our guide to find out how our in-depth knowledge and experience can help you elevate your clothing collection, and how we can embellish your garments.
1.Jingqi Apparel
As a leading apparel manufacturer, Jingqi Apparel offers a wide range of tailoring and sewing crafts for designers, sports teams, freelance entrepreneurs and small businesses. If you want to elevate your clothing brand, the company offers custom clothing at affordable prices.
Jingqi Apparel is a small batch cut and sew manufacturer.With over 10,000+ sources of fabrics, trims and materials in their database, Jingqi Apparel can help you source anything you need to make and manufacture garments. Your brand will never fail because its goal is to meet the needs of all clothing lines.
Customize products with your own brand/logo through their Private Label Manufacturing program. Low MOQ cut and sew, fast turnaround times, unlimited embossing options, fabric sourcing and technology are the types of services that make them suitable for your retail store.
2.  Zega
 Apparel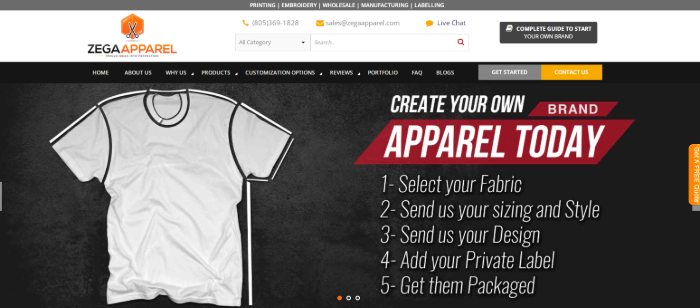 If you are looking for a quality custom clothing manufacturer in the US. Please contact Zega Apparel at any time.
Their firm's professional tailors can handle medium to high volume production runs while delivering exceptional results. You can produce clothing collections that wow your audience with impactful bespoke options.
They offer value-added services such as tailoring, quality assurance and private labeling. Their 100% Satisfaction Guarantee demonstrates their commitment to excellence, which allows them to pass on savings to customers while maintaining a high level of service.
3.TEG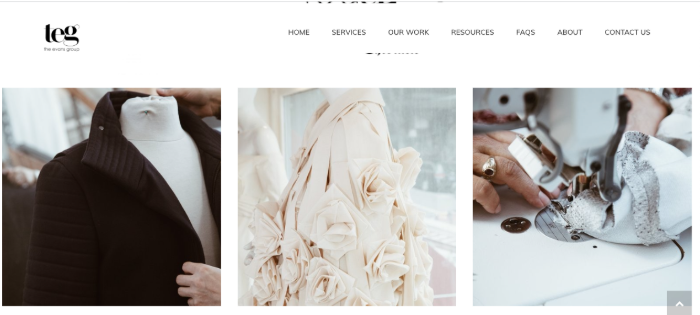 With 17 years of experience, a Los Angeles-based company providing custom products to emerging as well as established retailers and designers. They'll listen to your requirements and then strive to meet them with sewists, cutters, and pattern makers who are highly skilled.
And TEG known for its sew manufacturing process in Los Angeles, with an incredible range of products to choose from, even with a customization facility. Their in-house design team will work with you to create a premium range of apparel that looks great and gives your brand a positive boost.
One of their negative characteristics is they only respond after 1–2 days after filling out the form and get a 50% deposit and 50% COD. It has a low minimum of 50 pcs, so you can give an instant boost to your brand while staying within budget.
Click to contact the best cut and sew manufacturers
4.
Yotex Apparel
Yotex Apparel is one of the fastest growing clothing manufacturers in China,providing ODM & OEM one-stop full package service to the US, CA and Europe market since 2015.
No matter if you are a custom made agent or importer for any ready-made sportswear and active clothes, Yotex provides apparel to teams, schools, sporting events, professional clubs or Groups Corporations, you name it, then we print your logo on any of these and more branded blanks.
Address: Shanghai, China
5.
D&J Garment
D&J fashion is a professional fashion e-commerce solution provider. Custom Clothing & Apparel Production provides hundreds of different styles in stock every month.
more than 350 staff that each have their own area of expertise. We have a 20 strong department store to make samples. This ensures samples can be completed in a short time. We also employ a strong and professional designer team. Our designers have the ability to source the latest fabrics and accessories to create the styles, to ensure leading edge designs. In addition, our professional merchandisers ensure you have a personalised and comfortable experience.
Address: No.715-2, XingNan Road, BanQiao Village, Nan Cun Town, Panyu District, Guangzhou, China
Conclusion
How to choose the right cut and sew manufacturer is critical to the success of a new fashion brand. With so many options to choose from, it can be difficult to find a factory that is both time-saving and high-quality.
Jingqi Apparel is a professional leading cut and sew manufacturer and supplier of a wide range of apparel such as hoodies, dresses, swimwear, yoga wear, sportswear, men's and women's clothing, baby and children's clothing and many more.
If you are looking for the best clothing manufacturers in China with competitive prices, please click the button below to contact us.
Best 5 Cut And Sew Manufacturers In China List