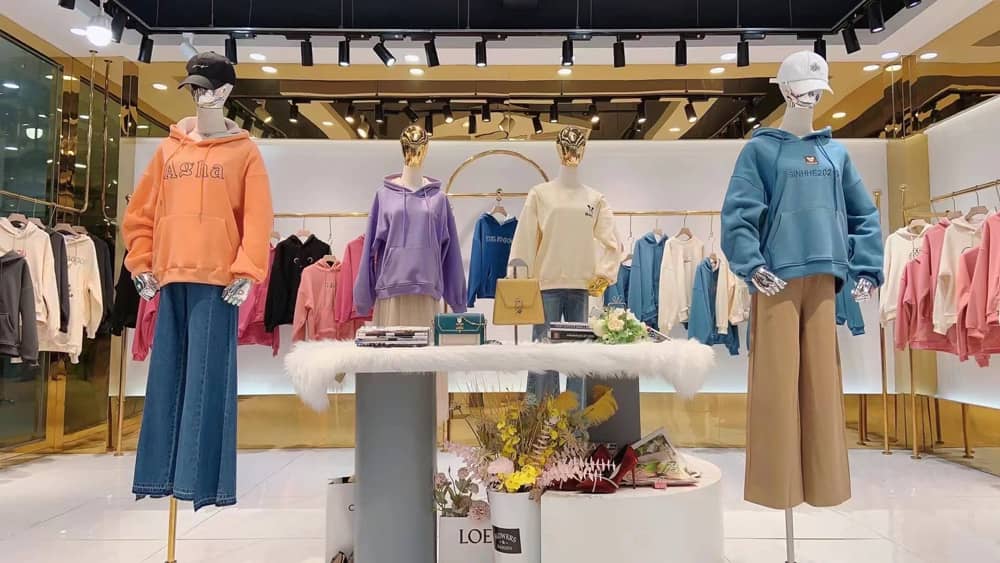 There are nearly 100,000 clothing manufacturers in China. Most of these manufacturing companies are located in various parts of China. Are you looking for a hoodie manufacturer for your private label business? You can then browse the list below to find out which one suits you best. To help you choose the best custom hoodie manufacturers in China for your custom clothing needs, I've compiled a list of factories that make the best custom hoodies. Check the ratings in each of the categories below to determine which company best meets your needs.
1, Jingqi Apparel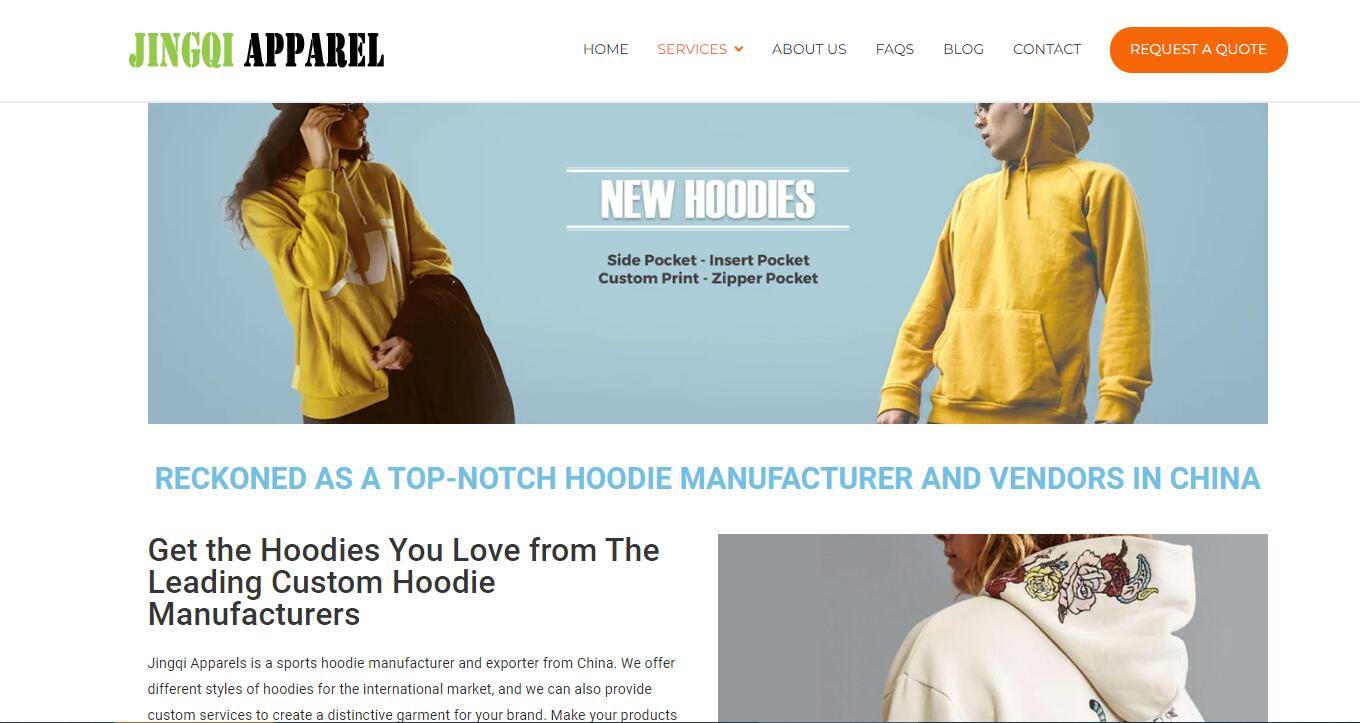 address: Humen Town, Dongguan City, Guangdong Province, China
Jingqi Apparels is a sports hoodie manufacturer and exporter from China. We offer different styles of hoodies for the international market, and we can also provide custom services to create a distinctive garment for your brand. Make your products popular locally and increase your popularity!
We own a garment factory with an area of 6000 square meters, 13,000-20,000 pieces per month. and able to provide sufficient supply for your business. In addition, we are also equipped with a senior clothing design and overseas marketing team, which can provide support and help for your clothing brand!
Request A Quote

2, Apparelcn hoodie manufacturers
Apparelcn is an honest custom clothing manufacturer enterprise engaged in developing, designing, manufacturing and selling fabrics and garments. Our factory has specialized in material weaving for more than 20 years and producing garments for more than 12 years. And our products are mainly OEM, ODM and wholesale textiles.
address:Deqing, Huzhou City, Zhejiang Province, China
3. maishi group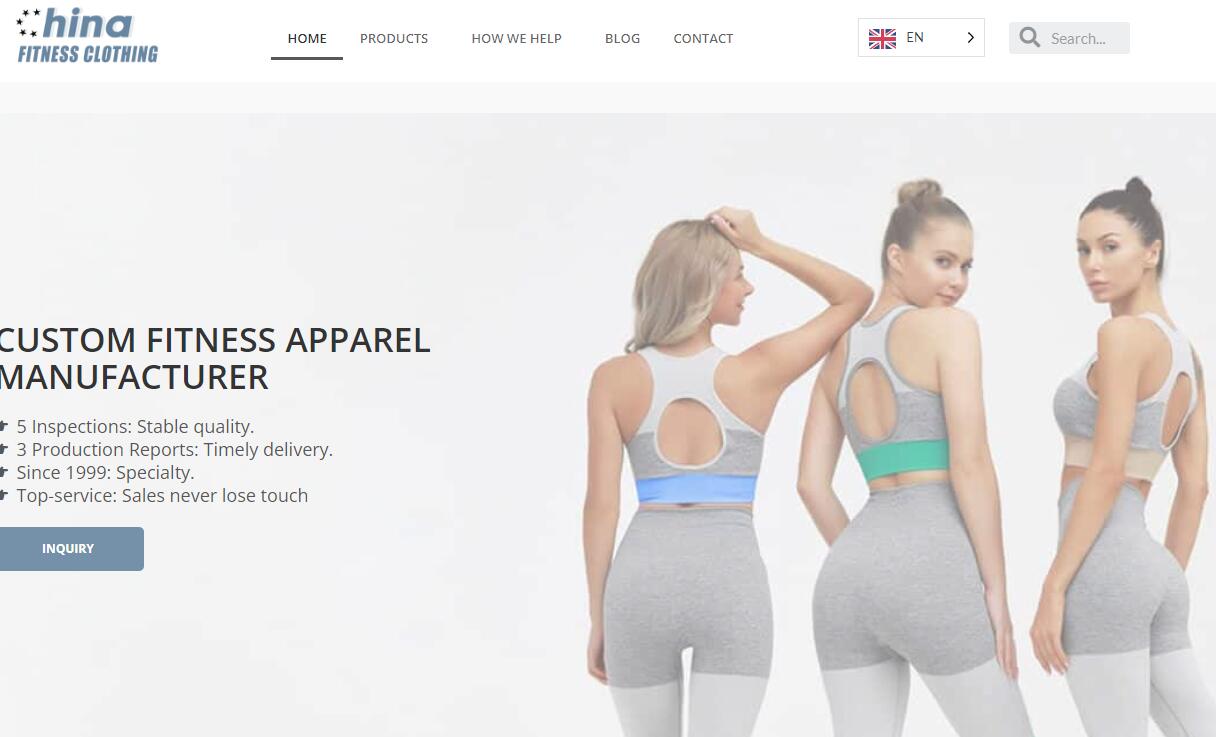 At ChinaFitnessClothing, we carry a wide range of customized or stocked hoodies and gym clothing. From corporate uniforms and team apparel to your own private label activewear, our high-quality designs are sure to stand out at any event. You can create bespoke workout clothes quickly and easily online today!
Create your own custom fitness apparel wholesale to promote your brand, business, or brand! We offer the world's largest selection of high-quality bulk sale workout clothing. Ordering can't be easier, simply select the number of garments needed and upload your own design logo or customize the design using our interactive design tool.
address: No. 2, Zhining Road, Maqiao Industrial Zone, Haining City, China
How to choose the right custom clothing manufacturer is crucial for the success of your new fashion brand. With so many to choose from, it can be difficult to find a factory that is both time efficient and high quality.
Click to contact the best hoodie manufacturer in China

4. TNE sweartshirt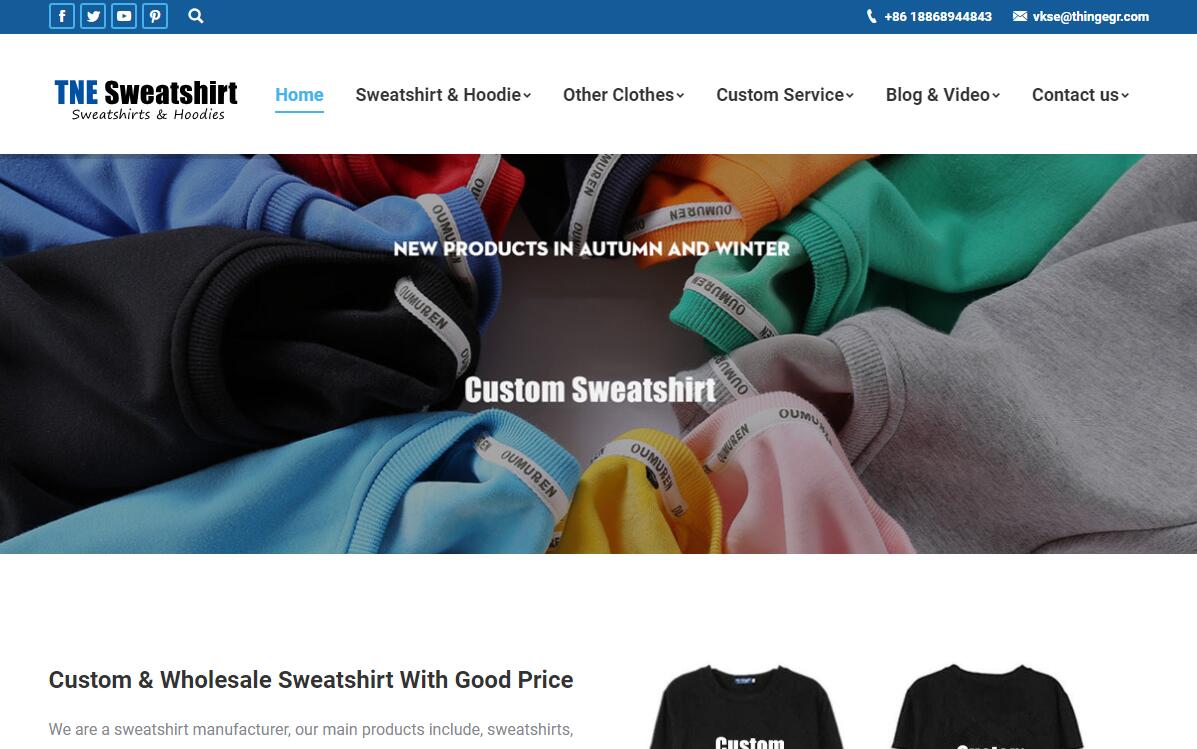 We are a sweatshirt manufacturer. Our main products include sweatshirts, hoodies, sweatpants, T-shirts, joggers, swimwear, etc. There are more than 300 kinds of products to choose from. T-shirts are popular in Europe and the United States, and other countries.
We accept small wholesale orders, such as 10 pieces, and can accept custom sweaters such as 50 pieces, with unit prices ranging from $6 to $12. Offer the best price according to the quantity.
address:Yiwu city, Zhejiang province, China
5.
Changda Garment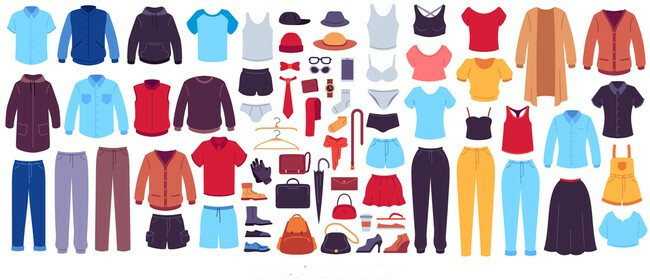 Changda Garments is a well-known garment manufacturer and trader located in Jinjiang. We specialize in offering high-end OEM and ODM services for sports apparel for clients in Europe and North America. We employ 400 skillful workers with over five years of experience. They operate our 4,000-square-meter factory for a monthly output of 350,000 sets. In 2011, our turnover exceeded $10 million. Due to our fast growth and expertise in the garment industry, we invested $3 million to acquire another wholly-owned factory, which focuses on knitted and tatted sports garments.
Address: Jinjiang, China
Check out the best hoodies factory in China
Conclusion
If you are looking for a reliable manufacturer to grow your business, then we are the best choice for you. We are the best hoodie manufacturer in China. We can help your business succeed in the apparel market.
Contact us now and let us introduce you to the latest hoodies and deals!
Top 5 Best Hoodie Manufacturers Factory in China